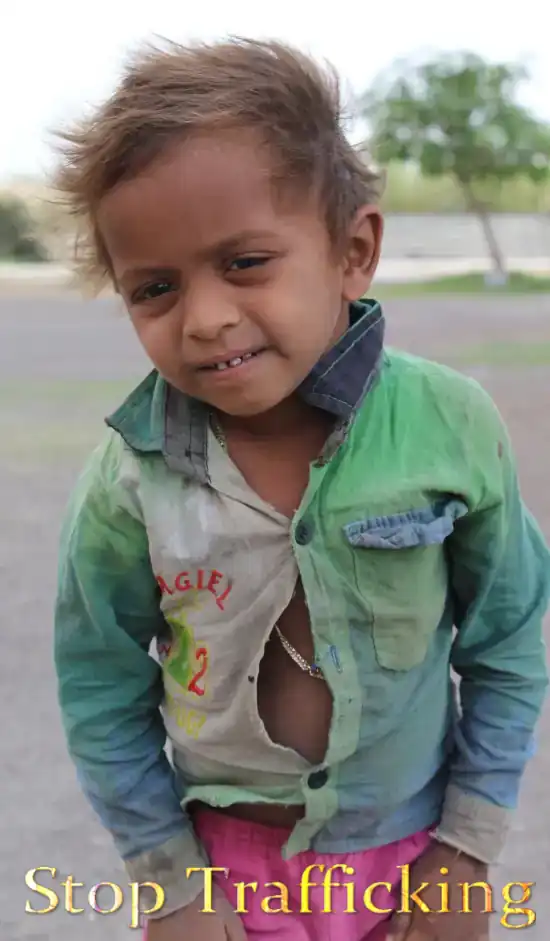 Trafficking is the fastest growing business in the world.
And no one seems to know or even care.
Trafficking is who delivers underage women and kids to most apedophiles and it is difficult to find websites and information on the net about the dark side of trafficking. It is possible to find a few books on Amazon and a few big sites who help victims, but that's about it!
If you search Google for "Trafficking" you get a description of what smuggling is in James Bond movies and you get Bizet's opera! Shows how Google avoids search terms like "trafficking and "paedophile".
If you, like us, have information you want to publish on your website about trafficking, you go to Google Keyword Planner to find keywords related to your site. But surprise!
The only thing Google comes up with is this message: "All keywords were removed. Try different keywords or a URL."
But trying to do a URL scan on TrinitySisters.net from Keyword Planner gives the same result. ABSOLUTELY NOTHING!
So with this in mind, it is impossible to create targeted Google ads!
This is a problem! A HUGE problem. What does Google think they are doing? Are they religious or trying to protect morality? Whatever they are doing there is only ONE effect from it. They are helping and protecting paedophiles and sex molesters worldwide!
If we can't use keyword analysis on our articles, how the hell are we supposed to reach people with ads? How are we supposed to try to convince people that trafficking is an industry with more victims than all the world wars?
Luckily, Bing is different. Bing offers analysis on keywords Google don't.
Why is Google suppressing information about how serious this issue is?
They are probably not aware they are protecting pedophiles and sex traffickers. I mean – I hope so because the alternative that Google somehow is actively involved in protecting millions of sex offenders is incomprehensible to me. But after what I have seen, I wouldn't be surprised. Just look at how the intelligence services used Jeffrey Epstein as their honey trap to control politicians.
The world shows up, again and again, to be even dirtier than even I who have seen and experienced it all, can imagine.
PLEASE, GOOGLE – STOP PROTECTING PAEDOPHILES AND SEX MOLESTERS WITH YOUR PERVERTED KEYWORD POLICY!
Yandex is more bold and brave. When using Yandex and searching for Pedophile this is some of the results:
kids pedophile 14
pedophile flag 14
pedophiles porn girl 14
pedophile porn sex 13
pedophile incest pics 13
pedophile girls fucking 13
pedophile having sex +with +a minor 13
pedophile little girl undresses +on webcam sex 12
pedophile porn sites 12
Think about this: 13 people are searching for "pedophile having sex +with +a minor". It shows how sick some people are!
The numbers are monthly searches. Which actually is scaring. People really do search for this shit. But then again. I don't know their intentions…
Debra was an outsider all her life. She never knew her father and she lost her mother and sisters very early. Couldn't handle close friends.
They would only be taken away from her – just like everyone else before. Going to war actually saved her and finding true friends in the army started a healing process.
Born in 1987 in the United Kingdom. Moved to Korea in 1993. Her mother is from Korea, died in 1994. Father unknown. Orphan and homeless seven years old. Was 'adopted' into the Korean mafia The Double Dragon after living three years on the streets of Gwang Ju.
Specialist in organized crime, street fight, handguns. Excellent with a knife or a machete. Watch her tongue! It is sharper than a katana!
Moved back to the UK in 2009 and enrolled in the army. Afghanistan war from 2009-2011. Held captured by a Russian paramilitary group with connections to the mafia and rescued by Snyper and Goldie. From 2011 to 2012 she worked as 'Tactical Solution Manager' for MI6 in conflict areas around the world. Debra is an expert in survival and Close Quarter Combat.
Despite all her scars, she is working as a model.