To make a long story short, the cocaine business exploded, and everybody wanted their share. That's why Goldie and his friend Snyper, went to Afghanistan that summer in 2011. They know many of the farmers in this country from whom they buy heroin and take it home to the US. Guess you can call it parallel import!
Goldie was here in '89, and he had 'secured' a lot of military equipment from the Russian Special Forces in the weeks after they left the country. Mostly cars, ammo, and weapons. They stashed everything in the mountains in a very remote area. Actually, so remote that no one would ever find it. Not even by accident. The houses are built into the mountains and are invisible from the air and they are connected by a network of caves.
The site is located approximately 230 miles northeast of the Chinook crash site which was somewhere south of Kabul – less than 100 miles, I guess. This country is so huge you can't grasp it, there is so much desert and so many mountains, that endlessness and hopelessness melt together in a big pool of nothingness.
This local warlord, Lev – I don't know if it was some kind of short for Levinsky or something, but he knew the existence of the Russian base where Goldie and Snyper got their supplies from, but he was never able to find the hardware the Russians left behind.
That was because Goldie and Snyper were there first and removed everything! Lev never found the caves where they stashed the Russian equipment either.
They usually go there a few times every year to pick up weapons and ship them back to the US and sell them through their network – and bring some drugs home at the same time. Routinely they checked this cabin because they knew it was one of Lev's secure places. This time they were lucky! And that was my luck too.
Lev was a former KGB asset, but he went rogue. That is where Goldie's dad enters the story.
Goldie knew Lev. Mostly because his father worked for the KGB in Moscow and spent years trying to find him. Lev was, besides his job in KGB also a high-ranking senior tactical genius in the Russian mafia. Goldie never met him, but he knew exactly who he was. He also knew his whereabouts to a certain degree.
Goldie's father retired before he was able to find Lev and later on, I learned he was very excited to know that Goldie almost stumbled into him and finished the Lev story for good.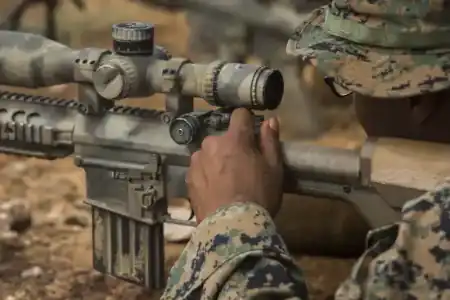 Goldie and Snyper had been monitoring the cabins where Lev and his people resided for a day, and they noticed that I was brought up from the caves and tied to a chair in one of the cottages every day and they decided to do something. As Snyper said:
– We found Lev at last, so we were going to level this place to ground zero anyway. A few hours early wouldn't make a difference!
I was still handcuffed to the chair, and I had a hard time seeing what was going on. Lev had severely beaten me up and I had blood in my eyes which made it hard for me to keep them open.
He kept on shouting:
– Who sent you? Who is your boss?
I was exhausted and I didn't answer, which caused him to punch me even harder.
– I do not care about the money! Your capitalist government is not going to pay anyway. They probably already sent a team to find you and kill me.
That was kinda what I had hoped for, but they would probably never find me in these mountains.
Goldie and Snyper had taken up residence on the slope of the mountain opposite Lev's cottages the night before and it was in the morning Snyper discovered me through his Leupold Mark 4 telescopic sight, which was mounted on his Barrett M82A riffle. The lasered distance was 5,089 feet (1696 yards) which is well within this rifle's capacity. The bullet velocity is 2,800 feet/sec. So, the travel distance is 1.8 seconds. That means after the shot has been fired, the target would have 1.8 seconds to remove himself from the trajectory.
– No problem, Snyper told me later.
– The cabins were small and the only place he could go was out of the door and that was exactly the way my 'kind regards' would travel. It would take him 2.5 to 3 seconds to get out of that door, so he would get hit somewhere in the upper body anyway. It wasn't a difficult shot.
The original plan was to wait and lure their routines and then initiate the attack by night. But the situation changed because of me. Snyper noticed that Lev's behaviour got even more aggressive, and he got a little nervous. Goldie rapidly armed himself with his AK47 – which is his favourite weapon in almost any situation – a backup gun with a silencer and a few doomsday grenades, and he climbed down the mountain to get closer.
It took him almost twenty minutes to reach the cabin. The AK47, also called Kalashnikov, is probably one of the most reliable assault rifles ever made. It is cheap, simple, and easy to repair and maintain. It is not very accurate on distances over 300 yards but in close combat that doesn't mean shit. Just pull the trigger, wave the gun and you will most likely hit something. Even when you shoot from the hip.
– And then we opened the doors to hell for them to enter, Snyper said.
There were 15 men, and they didn't have a chance to see where the shots came from. That's the beauty of the mountains. The sound of the shot is echoed back and forth between the mountain walls so it is virtually impossible to locate the shooter and in daylight, they can't see the muzzle flame.
The first to go was Lev. Goldie was almost in position when Snyper noticed that Lev pulled iron on me, made sure a bullet was in the chamber, and slowly started to point it at me.
I knew this was it. My chances of staying alive at this point were below zero.
Tied to a chair and the only thing I could do was try to live with the fact that I probably had less than 15 seconds left of my life. Or vaguely hope for a miracle here in absolutely fucking nowhere…
I mobilized every muscle in my body. I simply had to break this wooden chair ASAP!
The Barrett M82A1
The situation escalated and Snyper had to act fast. 1.8 seconds is a very long time to travel for a bullet 1,700 yards away. He pulled the trigger and exactly 1.8 seconds later Lev checked out. For good. He hit the floor with a .50″ bullet hole from Snypers's Barrett M82A1 rifle in his chest.
"Size doesn't matter" is often said by ignorants who feel inadequate in making something count! But this calibre is damn effective!
The Barrett M82A1 rifle is an extremely powerful weapon! It takes 0.5-inch bullets (equals 12.7x99mm) which is the calibre just below intercontinental missiles! It will shit molten chunks of the second amendment with a velocity and momentum, that makes sure the target will not reincarnate until somewhere in the next millennium!
It's a semi-automatic long-range sniper rifle and with the Leupold MK 4 telescopic sight, it is pretty much like being present in the room with the guy you take out, Snyper told me.
– You almost stop breathing because you feel he can hear you – even though he is 2,000 yards away. Or 1,696 in this case.
This is not really a sniper rifle as the precision is much less than that of a bolt action sniper rifle. You don't usually target personnel with this. It's a rifle you use when hunting mammoths and 18 wheelers! It is designed to kill a truck engine at 1,000 yards! Or shoot a plane out of the sky in a burning smoking fireball! It takes the same ammo as the heavy machine gun on a tank! And it says BOOOM with such an intense volume that any cockroach within 50 yards will die from the shock!
And it saved my life.