Vipassana
My teacher Master Po was from a lineage going back to the Buddha just as many other lineages go back to him. Master Po got his name from a trip to China where I was sitting at the banks of the River Po when he had an opening. He often used this experience to teach us how to sit by the side of the flood of our thoughts and just watch them enter the mind and leave after a short period of time. This is the first step to master in meditation. In India, this is called Vipassana and in western countries, we call it witness meditation. Simply because we are doing nothing but being aware. Watching the stream of thoughts.
Preliminary Dzogchen
The next step is more advanced. At this stage, we let go of the river and try for a split second to 'look' into the witness. Try for a moment to look deep into our consciousness to realize where consciousness comes from. This demands patience and you most likely will spend the rest of your life doing this if you really want to know the truth about everything. We usually cannot see 'the source' as our focus is outwards. Much like a flashlight. There is one direction the flashlight is not able to cast its light. It's inwards. We never use our consciousness to look into the source. Into where consciousness comes from. So even if this is a simple principle it is hard to do.
There are many great teachers in this world and I want to start with Padma Sambhava and his consort Yeshe Tsogyal. Padma is said to have hidden knowledge in several places (cages) in Tibet for trained masters and disciples to find later. The knowledge he is supposed to hide in these caves is the timeless wisdom of life and death, the innermost core of consciousness, Dzogchen training, and tantric wisdom. Very few people have been able to 'download' these secrets. That's because you really need to have your ego in control. Otherwise, the teachings would be dangerous. There is a book called "Tantric Unity – Re-established meditation teachings". This is a teaching from Padma.
Padma had 25 main students in Tibet, often called "The 25 Kings". Actually, there were 2 more but they are unlisted. On top of that 16 women also became accomplished Masters under Padma's supervision. One of them was Yeshe Tsogyal.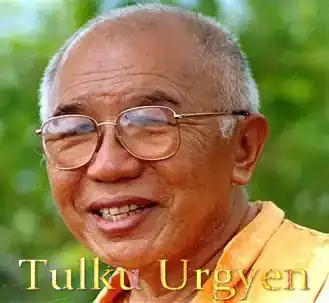 One of the last century's absolute finest masters was Tulku Urguyen Rinpoche. He was recognized as a reincarnation of one of the 25 Kings and students of Padma, Nubchen Sangye Yeshe. He died in 1996 but was reincarnated in 2001 as Urguyen Jigme Rabsel Dawa, (or Tulku Urgyen Yangsi Rinpoche).
The Tibetan tradition is much more valuable than people are able to even imagine. Without this tradition, the earth would truly be a dark prison planet.
My teacher, Master Po was a student of Nyang Tingdzin Zangpo – one of the 2 unlisted students of Padma Sambhava. He was one of five disciples who received the innermost secrets of Dzogpa Chenpo. These secrets are the basis of the core Dzogchen training.
Now, these secrets are not secrets in order to keep them away from people. They are only secrets because only a very few people really understand them.
If you ask your self this question for beginners on a spiritual path: Who would you be if you don't think about who you are?
This question is hard to understand and many people who think they get it should stop thinking and try again!
Recognition of reincarnations
When recognizing reincarnated teachers including the Dalai Lama, the child is on the surface recognized as a reincarnation of a previous Tulku if he can pick the right object among others. The object that belonged to the previous incarnation.
Of course, this is only a show. The advanced master is able to see your earlier lives in the 'spiritual' dimension.
This dimension is timeless so it is no problem to watch earlier lives and the connection between these lives.
Consciousness flows like a river through all incarnations.
The Dalai Lama consciousness stream might end.
I believe the biggest fear of Dalai Lama is that China will proclaim a false Dalai Lama after his death. That's why he considers ending the Dalai Lama tradition. It is difficult to prevent China from announcing a new (insider) Dalai Lama has been born in the future as pretty much all his followers are unable to see he is not genuine. Only a few Masters from the Tibetan tradition including the Karmapa will be able to look through the deception. If he decides to be reborn as the 16th Dalai Lama it will definitely be outside of Tibet and China. And he will announce this BEFORE he dies! But will the message get out? And will people believe it?
– Master Po, even though we are never separated we will meet again.